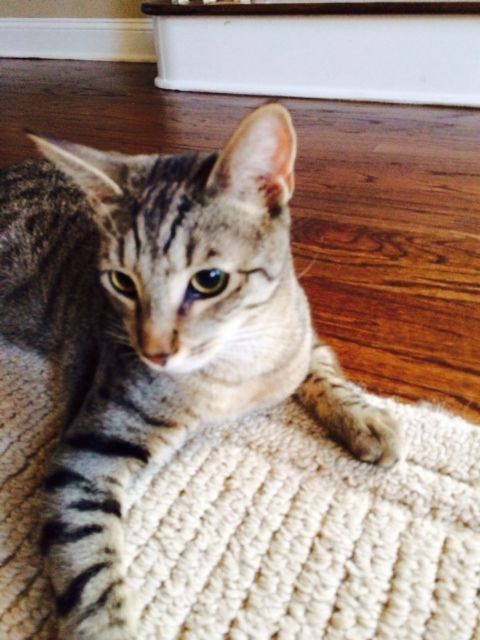 Harley & Skittles -Today I found the mouse light for the first time.  Honestly, I'm not sure who had more fun: them or me.  Harley is crazy going after it - he kept me very entertained!
Jay and Chloe -I took Jay out several times this morning.  It was cold so we didn't stay outside the whole visit like we typically do.
Amy, Oscar and Romeo -  They were all sleeping when I came in this morning.  Amy took a good long stretch as I walked in the door.  I fed her and made certain Oscar and Romeo had plenty of food and they did.